Details

Hits: 6266
On november 24, Toussaint TK1BI and Thierry TK1CX have mounted a new repeater on the TKNet on Monte Cecu close to the city of Corte.
This repeater covers the city of Corte and a good part of the T20 road as the map shows. It is connected to the TKNet network and interconnected with the other repeaters.

Callsign : TK1ZAR
Frequency : 430.175 MHz + 9.4 MHz
TCS : 88.5 Hz

This repeater prepared by TK5EP is composed by two SIMOCO PRM3080 transceivers, a KATHREIN K654124 duplexer and interface card developped by the team.

More details can be found on the Web page dedicaced to the TKNet.
Details

Hits: 11015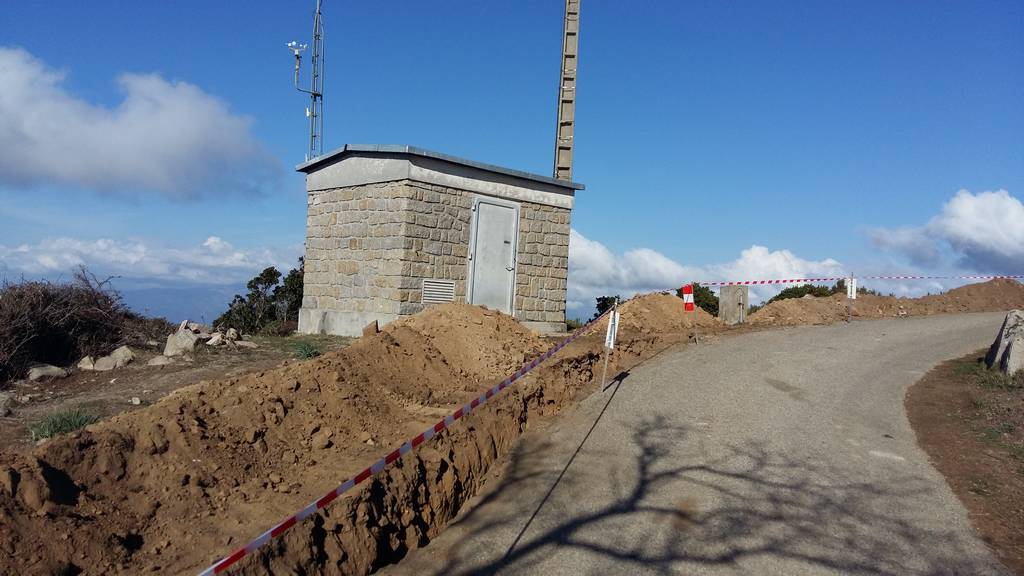 During the heavy earthworks around our radio site, our underground electrical cable has been damaged and the 4 wires have now an insulation problem.
Consequently, all our equipements are our of order since mid-february :
- our VHF repeater
- our meteorological station
- our 5 GHz Internet link
For the same reason, the club station was unable to participate to the 2018 REF phone contest.
We are in touch with the company who made the works for Météo France who is building a new weather radar. We hope to be back as soon as possible.