Details

Hits: 10865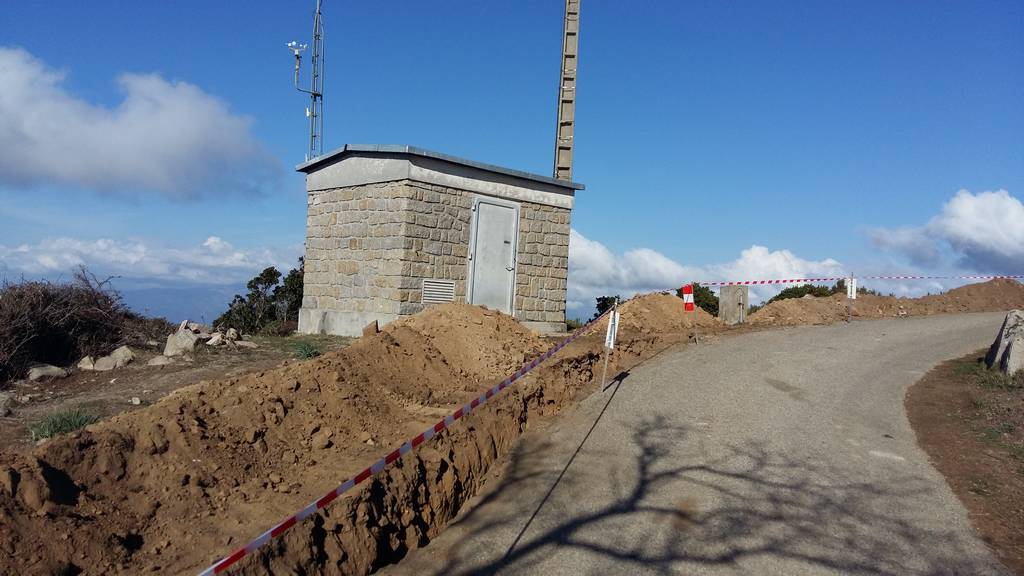 During the heavy earthworks around our radio site, our underground electrical cable has been damaged and the 4 wires have now an insulation problem.
Consequently, all our equipements are our of order since mid-february :
- our VHF repeater
- our meteorological station
- our 5 GHz Internet link
For the same reason, the club station was unable to participate to the 2018 REF phone contest.
We are in touch with the company who made the works for Météo France who is building a new weather radar. We hope to be back as soon as possible.
Details

Hits: 25337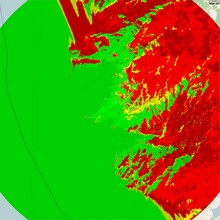 Our local UHF repeater TK5ZCG is now linked on out TKNet network. This repeater has been rebuild and uses now 2 commercial mobile radio PRM830 and a Kathrein duplexer, all retuned into the 70cm band.
The UHF repeater has been connected on TKNet on dec 6th 2016. The first tests are quite promising, but it seems that the antenna does not tilt down enough to cover the Ajaccio bay in good conditions. Both this repeater and the VHF repeater TK5ZCF are now linked through TKNEt and to Echolink (TK5KP-R)
Both repeaters need a CTSS of 88.5 Hz and are also transmitting the same CTCSS, so you can avoid local noise.
Here is a simulation of the coverage of TK5ZCG UHF repeater.
Here the details for both repeaters in the Ajaccio aera:
TK5ZCG
TX 430.150 MHz
RX 439.550 MHz
shift +9,4 MHz
CTCSS 88.5 Hz
Puissance 10 W
Locator JN41JS
TK5ZCF
TX 145.6375 MHz
RX 145.0375 MHz
Shift -0,6 MHz
CTCSS 88.5 Hz
Puissance 15 W
Locator JN41IW